---
Guided Meditation for Body Image Acceptance - Ramdesh Kaur
I Can't Say No - Natalie Cole
Canticorum Iubilo (G. F. Haendel) - El Santo Rosario
Tio Tic - Eugenio
Mindfulness in Everyday Life - Lucinda Sykes M.D.
Marlboro (Magnificent Seven Theme) - Radio Commercials
Aleluia Benedicat Vobis (G.F. Haendel) - El Santo Rosario
Santo (F. Schubert) - El Santo Rosario
L-O-V-E (2003 Remaster) - Nat "King" Cole
Amor Mío - Alberto Cortez
Fight Your Way Through - Eric Thomas
Parte Oficial Fin de Guerra 1 Abril 1939 - Voces Historicas Españolas
El Hombre Del Piano (Remastered 2016) - Chenoa
Pleiadian Consort, Pt. 2 (Keyboards and Synths With Fred Bell, Formers Nasa Scientist) - Steven Halpern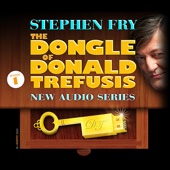 The Dongle of Donald Trefusis: Episode 1 - Stephen Fry
Pain Is Temporary - Etthehiphoppreacher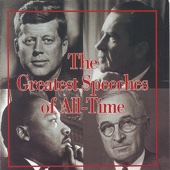 I Have a Dream - Washington, DC 8/28/63 - Martin Luther King, Jr.
Cavalleria Rusticana: The Easter Hymn - David Timson
¿Quién Eres En Realidad? / Tu Isla Desierta - Lytos
The 666 Pentagram: Number of the Beast, Ch. 9 - O.h. Krill
Guided Meditation for Seeing Your True Beauty - Ramdesh Kaur
Cavalleria Rusticana: Intermezzo - David Timson
Guided Meditation for Conscious Eating - Ramdesh Kaur
Liberando Tus Miedos - Lite - Alma Pacífica
Garden of Zen - Jean-Pierre Garattoni
Waltz of the Flowers from Nutcracker - Pyotr Ilyich Tchaikovsky
Sa Ta Na Ma - Jiwanpal Kaur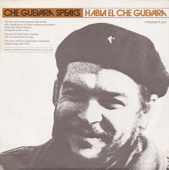 Fusil Contra Fusil - Che Guevara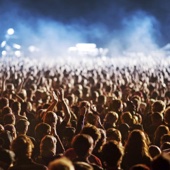 Wayseer Manifesto - Wayseers
48 Hours (Electric Piano, Brainwave Entrainment Matrix, Synths and Lake) - Steven Halpern
Shaddap You Face - Joe Dolce
Time After Time - Margaret Whiting
Barcarole from Tales of Hoffman - Jacques Offenbach
I Have a Dream - Martin Luther King, Jr.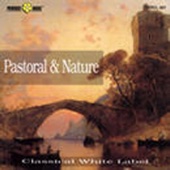 Oboe Concerto In D Minor - Andante e Spiccato - Benedetto Marcello
When I Get Low, I Get High - Chick Webb & Ella Fitzgerald
Poema Nº 20 - Pablo Neruda
Planeta Pentagrama - Planeta Pentagrama
Mi Niña Se Fue a la Mar - Paco Ibañez
Verde - Manzanita
---