---
Remember Love - Nothende
Love Me Now - John Legend
False Alarm - The Weeknd
London Girl - Wizkid
Beat It (feat. Chris Brown & Wiz Khalifa) - Sean Kingston
Living For the City (1982 Musiquarium Version) - Stevie Wonder
Yes/No - Banky W.
Miss Right - Ne-Yo
Please Don't Judge Me - Chris Brown
Gotham City - R. Kelly
Wish Your Love Away - Brandy
Who Am I To Change - Bobby V
With You - Chris Brown
Kif'n'dir - Zaho
Hey Jude - Wilson Pickett
Should Be You (feat. Fabolous, Diddy) - Ne-Yo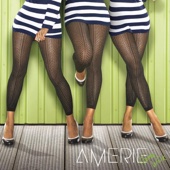 Gotta Work - Amerie
True Colors (feat. Kelly Price & Fantasia) - Faith Evans
If I Was Your Man - Joe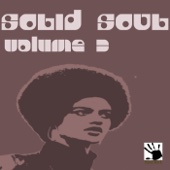 I'm Falling In Love Again - Roy C
Le Freak - Chic
Just An Illusion - Imagination
Real Slow - Aloe Blacc
Never Give Up - Bobby V
Retour de flamme - Singuila
Back To Love - Bobby V
In Common - Alicia Keys
Do It (feat. Timaya) - KCee
Enemiez (feat. Jeremih) - Keke Palmer
Durosoke - Olamide
Little More (Royalty) - Chris Brown
I Choose You - Keyshia Cole
Backyard Party - R. Kelly
Don't Make Em Like You (feat. Wiz Khalifa) - Ne-Yo
Wake Up Everybody - R. Kelly
Put It Down (feat. Chris Brown) - Brandy
Killing Me Softly with His Song (Radio Edit) - Fugees
Pretty Girl's Lie - Trey Songz
All of Me - John Legend
Baddest Boy - Wizkid, Skales & Banky W.
---